SOUNDSCAPE MOVING MEDITATION AND RESTORATIVE PRACTICE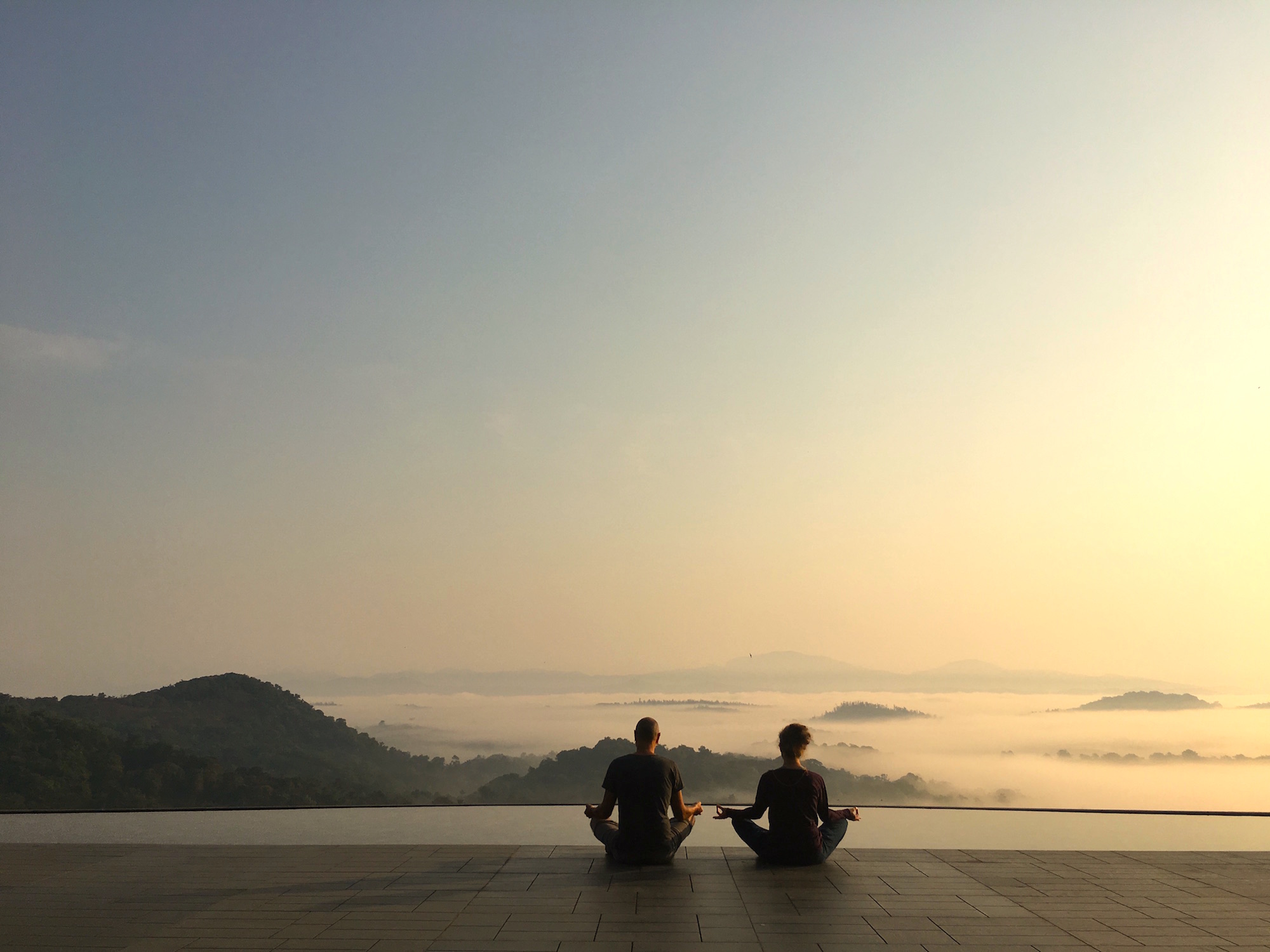 Le samedi 16 juin
de 19h à 21h30
In this workshop using planetary frequencies, drone sounds and gentle rhythms we will embark on a journey of listening, meditating and moving, we will hear, feel and experience sounds, we will learn how to elevate our sense and become more aware and present in our own life.
Through energy centres in our body we will feel the significant healing and emotional power we can have through the simple tool of listening. Our main objective will be to stay present, listen with full awareness and with no judgment. You can expect to sit, stand, and move with a gentle vinyasa sequence.
This Yoga class is for all levels, please bring comfortable clothes for sitting and practice.
A deep Restorative session will close the session, releasing all tensions.
Yotam Agam offre une session de Yoga au rythme des paysages sonores inspirés de sa vie de nomade, de fréquences planétaires et de bourdonnements. Un voyage d'écoute, de méditation et de mouvement. L'écoute et l'expérience du son seront des outils pour aiguiser nos sens et nous aider à devenir plus conscients et plus présents dans notre vie de tous les jours.
À travers le simple outil de l'écoute et la concentration sur les centres énergétiques de notre corps, nous chercherons le pouvoir que nous pouvons avoir sur nos émotions. Notre objectif principal sera de rester présent, d'écouter en toute conscience et sans jugement.
Cet atelier est ouvert à tous. Munissez vous de vêtements comfortables, nous passeront beaucoup de temps immobiles, en écoute, entrecoupé de douces séquences de vinyasa. Une longue relaxation physique et mentale viendra clore le workshop.
Yotam Agam, a nomadic musician, producer and a yoga teacher, has been exploring for many years the humble relationships between yoga practice and sounds. His soundscapes main objective is to elevate the practice experience by creating focus & rhythm. Yotam is headlining for the largest yoga festival in the world and travel constantly to share his experience.
-
Yotam Agam, producteur, instructeur et yogi passionné, nous livre une musique inspirée de ces nombreux voyages à travers le monde. Il y a collecté des sons et les utilisent avec différentes fréquences pour intensifier la puissance de la pratique et la concentration. Il participe aux festivals de yoga autour du monde et voyage constamment pour partager son expérience.
Sandra Schultze, co-founder of DoGood, a devoted teacher and practitioner, facilitator of yoga events around the world will give you time to unfold into relaxation through a long restorative pose.
-
Sandra Schulte, co-fondatrice de DoGood (www.dogoodconcept.com), professeure de yoga et curatrice d'événements liés au yoga, vous permettra en fin de séance de libérer la tension musculaire et le stress profondément enracinés avec un délicieux Savasana restoratif.